This is the first of a series of interviews to be published on this webzine during the next weeks, aimed at investigating the ideas that stand behind a selection of editorial projects dedicated to architecture and based on an experimental use of social networks such as Tumblr, Facebook and Instagram. As summarized by the title of this cycle, "beyond blogging", we believe that the critical use of social tools is leading architectural communication to a new and promising fronteer: one in which the specific features of digital media – fast reading, relevance of the image, easiness of association, informality, viral propagation, etc. – are successfully capitalized to create inspiring architectural archives organized around specific topics, which can efficiently provide useful references for design and research tasks. Even more interestingly, the greatest part of what is published in these "one-man-webzines" is not produced by their editors (who therefore have little or no direct interest in the diffusion of their posts), but is rather the result of independent and unpaid investigations, autonomously conduced on both paper and digital sources. From this point of view, these editorial projects have the great merit of being constantly enriching the web with diverse and previously unpublished architectural references, coming from both the present and the far-away past. Their aim, therefore, is not to keep their readers updated, but to produce a connotative kind of architectural knowledge: one in which it is not the single images that count, but the relations that can be established among them. Our first interviewee is Michael Abrahamson, editor of Fuck Yeah Brutalism.

Davide Tommaso Ferrando, Giovanni Benedetti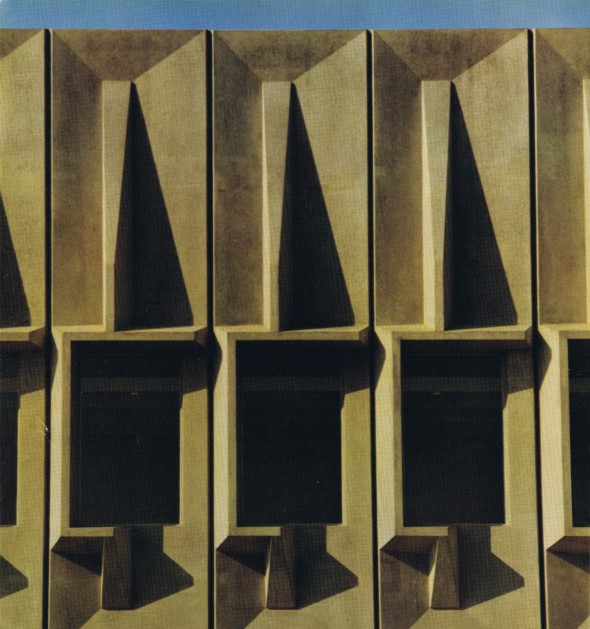 Fig. 1 Torin Corporation Factory, Nevilles, Belgium, 1963-64 (Marcel Breuer & Associates)
Site: Fuck Yeah Brutalism
Platform: Tumblr
Editor: Michael Abrahamson
I. Personal info
Can you introduce yourself? (how old are you? What did you study? What did/do you do?)
I have just turned 30 years old. I have a professional degree in architecture from Kent State University, and a graduate degree in architecture criticism from the Ohio State University. I am currently a doctoral student in architecture history and theory at the University of Michigan. Prior to enrolling at Michigan, I taught architectural design, theory and history at Kent State.
Can you explain in what does your editorial activity consist?
I personally select and scan each of the images I post from books and journals.
How long have you been dedicating yourself to your editorial activity?
Fuck Yeah Brutalism is a little over three years old. I have been thinking about and studying Brutalism for around five years, and taught a seminar on the subject at Kent State in 2011.
Does your editorial activity have effects on your profession?
I consider my blogging to be a kind of history-making. It is a part of my professional activity and dovetails with my scholarly work.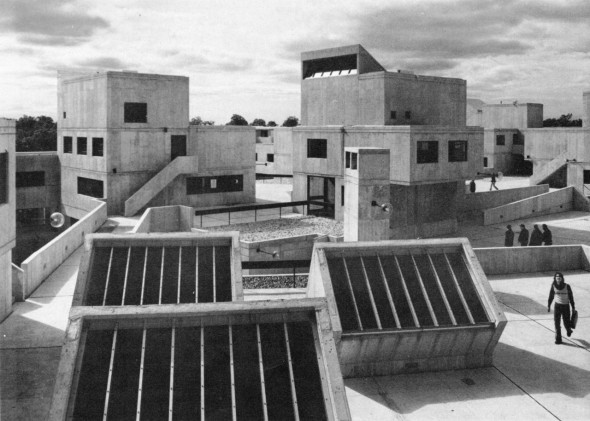 Fig. 2 State University of New York, Old Westbury Campus, Long Island, New York, 1972 (John M. Johansen, Victor Christ-Janer, Alexander Kouzmanoff)
II. Work method
How much time do you dedicate, on average, to your editorial activity?
Library browsing: 2-3 hours per week
Image scanning: about an hour per week
Image posting/Blog management: 1-2 hours per week
Where and how do you look for the material you publish?
I browse the architecture collections of university libraries, concentrating on books and journals published in the mid-1960s, the heyday of Brutalism.
Have you developed and consolidated some personal publishing tehcnique?
I provide the same information in the same format for every photograph I post, and have posted one photo every day for the last two and a half years. I do not tag my photos, as I think the proper mode of viewing them is through Tumblr's "archive" function, which permits one to view many images at once and to quickly browse. I prioritize browsing over searchability.
The links/projects/images you share are usually actual or they belong to the past?
All of the images I post were taken when these buildings were new. The buildings themselves were all completed (roughly) between 1955 and 1975.
Do you comment what you publish?
Rarely.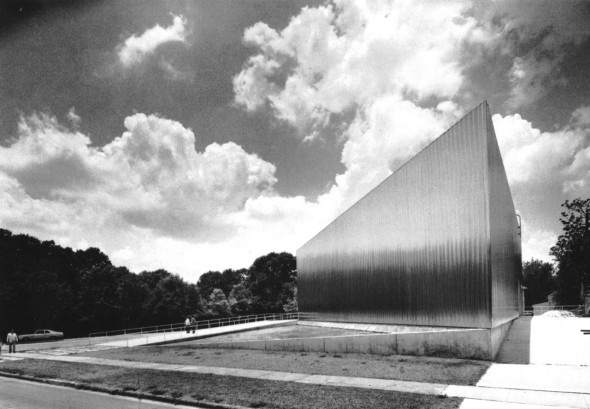 Fig. 3 Contemporary Arts Museum, Houston, Texas, 1970-72 (Gunnar Birkerts)
III. Theory
What is the reason that makes you publish?
It has lately become a compulsion, but I have long viewed my blogging as a public service, an activity that can recover old and catalyze new publics for architecture. My hope is that folks who weren't previously interested in architecture now participate in an exchange of ideas about Brutalist buildings. I also genuinely love the photos and buildings I uncover, and want to share them.
What value do you give to the likes/retweets you receive?
I have found no correlation between things that I believe will garner attention and things that actually garner attention. I have therefore stopped paying attention.
Is your editorial activity based on one or more main themes, or is it made of punctual selections not necessarily related?
The theme of my blog is very specific and all of my selections are related by their use of the materials, forms, and concepts I associate with Brutalism. I hope that an unprecedented understanding of Brutalism is possible through the collection of images on my blog, which now number more than 1250.
Do you care that what you publish can influence the architects that follow you?
I consider my blogging to be a public service, and its audience is broader than just architects. I hope that it can have an impact on the built environment by catalyzing support for the conservation and preservation of threatened Brutalist buildings. I have absolutely no interest in a revival of Brutalist aesthetics.
Do you think that social networks can change the way in which we design?
Perhaps, though I've yet to see anything except further spectacularization and aesthetic speculation.
What is your point of view on the actual state of paper architecture magazines?
The crisis of print is overstated. My advice is for everyone to stop worrying about it and sit down to read an architecture journal once in a while.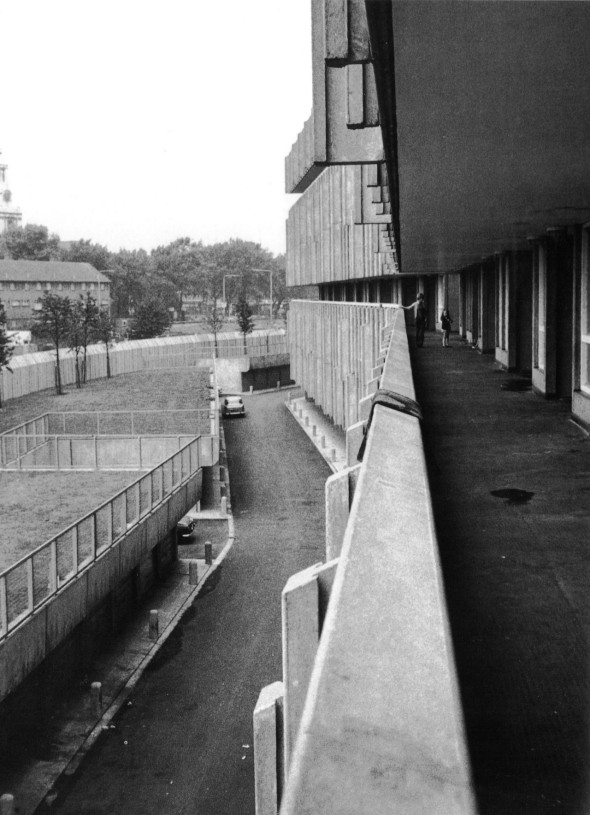 Fig. 4 Robin Hood Gardens, Poplar, London, 1967-72 (Alison & Peter Smithson)
IV. References
What are your main paper sources of information, regarding architecture?
Various journals carried by university libraries: Architectural Review, A+U, Domus,Praxis, San Rocco, Clog, Log, Project, etc.
What are your main web sources of information, regarding architecture?
Archinect, Places: Design Observer, Tumblr
Can you indicate the names of one or more actual architects that particularly interest you?
From an earlier era: Gunnar Birkerts; John M. Johansen; Walter Förderer; Paul Rudolph; John Andrews; Ralph Erskine; O.M. Ungers; João Vilanova Artigas
Contemporary architects: Caruso St. John; OFFICE Kersten Geers David Van Severen;MOS; Valerio Olgiati; Christian Kerez; Junya Ishigami; Johnston Marklee; Pezo von Ellrichshausen
Can you indicate the names of one or more "sharers" you follow?
Archive of Affinities (Andrew Kovacs); Fulcrum (Architectural Association)
Fig. 5 Mummers Theater, Oklahoma City, Oklahoma, 1966-70 (John M. Johansen)
V. Attachments
Can you choose 5 images, among all that you have shared until now, that are particularly relevant to you?
The buildings in fig. 1, 2 and 3 have resulted in lengthy academic research projects for me. The buildings in fig. 4 and 5 have been condemned to demolition and continue to await the wrecking ball.
… Grazie!
[Originally published by Davide Thomasso Ferrando on OII+]